Nov 10 2014 in Career News by F. Zaria Chinelo, Pharm.D.
Browse Jobs Browse Experts Post a Job Become An Expert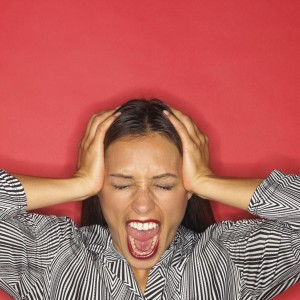 A few weeks ago I got into an email conversation with a new pharmacy graduate who was experiencing difficulty obtaining employment after graduation in the now saturated pharmacist market. She (let's call her "Jane") came to me, as many others do, seeking advice on her career (or lack thereof). Here is what Jane had to say:
I can't find a pharmacy job! I graduated from pharmacy school in May and there are like half a dozen other schools in my state, so I didn't think it was big deal that I didn't have a job right at graduation. But, I did not expect to be unemployed for so long. I have friends from school but I don't really "know anybody" who can put in a good word for me. Plus, the idea of using someone to get a job feels really fake. I would feel a lot better if I could get a job on my own merit, but there doesn't seem to be anything out there. I'm open to relocating, up to a couple states away, but I can't really afford multistate licenses right now. And most employers want at least 3 years of experience right now, which I don't have. Being unemployed is really limiting my options… 
The above email, while one of the most emotional I've encountered (I cut out the rest because things really got heavy after this paragraph), is not unique. In fact, it is no longer uncommon for new graduates to be unemployed after graduation. As a career and communications consultant, this is not the first contact that I have gotten from a desperately unemployed pharmacy student. It is becoming increasingly common.
The feeling of being unemployed is a hopeless feeling. If, your're like most new pharmacy graduates, you've invested 4 really good years of your life, and hundreds of thousands of dollars, into what you hoped would be a stable, lucrative field. But, when you've been unemployed, many months after unemployment, fear starts to kick in.
When will you get a job? Will you get a job? If you don't get a job, how will pay back your student loans, and the interest that accrues on it daily? You certainly don't want to default. All these thoughts, and more run through your brain as you surf the internet for the latest job postings. But wait, what's that you say? You need "5 years of experience" for the retail management position? Well, I most certainly don't have that. Well, what about this hospital staff pharmacist position? " 6 years of hospital staff experience or 2 years of residency and 3 years of experience?" Disappointment soon sets in as you realize that, like Jane, you may possess the skills that the employer wants, but you don't have enough experience to warrant an interview.
So, if you're like most new graduates out there and you want to set yourself apart in the cookie cutting recruitment process, here are 5 things that you can do:
1. Focus On Your Skills
Don't let other people dictate to you what options you should pursue. While experience is necessary, skills are just as important. I have met numerous professionals who have years of experience, but a limited set of skills. I know many HR professionals who recruited sustainable talent by hiring professionals who did not have the 3+ years of experience that they were seeking. The professional did not have years of experience, but they were able to articulate their skills in a manner that resonated with the employer.
2. Get Additional Training
You don't have to get an another degree (Masters, Ph.D.) or commit years to a residency/fellowship to obtain additional training in pharmacy. Certifications in diabetes, geriatrics, and medication therapy management (CDE, CGP, and MTM, respectively) do not require residency training at all. If you are interested in informatics, there are associate degree programs and certification programs available at community colleges and other institutions. As a Career Specialist, I encourage post graduate training because it make you specialized and more retainable as an employee.
3. Change Your Lifestyle
Be willing to make lifestyle changes in case the job that you desire pays less than expected or requires an unexpected move to a different locale. Downsizing your lifestyle will be difficult; trust me, I have done it in the past. But being unemployed and not being able to pay your bills is a lot worse. When you do get a pharmacy job, it may not be in the location that you originally intended. As a new graduate, chances are that you will begin as an entry level or part time employee. So, please be flexible enough to live on an entry level salary. Don't buy that SLS AMG just yet!
4. Be Geographically Flexible
One thing that Jane definitely has going for her is that she is willing to move to a different state. Can you say the same for yourself? Are you willing to go to any state in order to fulfill your dream of practicing pharmacy? Geography is very important to pharmacists. Most conversations with pharmacists that begin with the discussion of relocating often ends abruptly with "I don't want to move!" But, if you can't find a job where you are, seeking out smaller, less saturated, and less competitive markets may be your only viable option.
5. Understand Trends
Understanding trends in the pharmacy job market will help you to align your skills to possibly acquire a job. Are employers wanting more MTM expertise? Then you may need to go get an MTM certification. Although reports by economic professionals predict that by 2020, the pharmacy job market will be fully saturated, there are still opportunities in areas such as healthcare reform. Your Pharm.D. may be able to open the door to other opportunities in lesser known sectors.
What are some tips you would like to add? Are there any experiences you would like to share with new graduates?
Want to share your career experience? Email [email protected] Your experience will be shared anonymously. 
PharmPsych Careers is the only job board for healthcare professionals that focuses on profiling your skills. Our Experts create portfolios that highlight their expertise and skills. Become a PharmPsycher today by creating your #FREE account.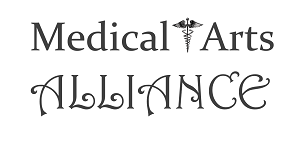 Are you consulting effectively? Medical Arts Alliance provides effective Pharmacy Consulting services to Long Term Care facilities. Our quality consulting yields thorough results.
The PharmPsych Network provides unique services for professionals in the fields of health and education. Let us help you communicate more effectively with your audience. Learn more at

PharmPsych.NET […]