Nov 11 2014 in Career News by F. Zaria Chinelo, Pharm.D.
Browse Jobs Browse Experts Post a Job Become An Expert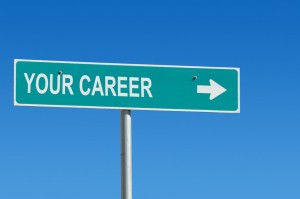 A few months ago, I went to an interview with a major, nationwide pharmacy compounding company. I was really excited about the interview because I had always wanted to work in a nontraditional pharmacy setting. I prepped for the interview as best as I could. I read about the CEO and the company's origin. How it got founded. How many locations, facilities, and employees they had (they were in more than one state). I even watched videos that they had on YouTube, describing their company and their mission. 

Although it was a night job, I was really excited about it because I had been working a part time job since graduation and I did not want to miss the opportunity of obtaining full time employment. They have like a 7 round interview process where you interact with like 7 people and then  they vote later on whether or not you should be employed with the company. I was also excited because I had spoken with their recruiter on the phone at least 3 times prior to scheduling the interview and he had given me pointers for making a good impression. 

My issue with the interview is that when I got the 4th person, their HR [Human Resources] director, she said to me "I see you have a lot of research experience. Why don't you do research instead?" My retort was "What' wrong with wanting to become well rounded?" But, deep down inside of me I was troubled because no one has ever asked me "Why don't you just do what you were trained for in the past, why are you trying to do this now?" I have a degree in the sciences with extensive research training, but that was before I went to pharmacy school. I went to pharmacy school to become a pharmacist and I don't see why my past training should preclude me from pursuing a future in pharmacy. The tone and manner in which the question was asked made me feel like what she was really saying is "We have the power to either employ your or leave you unemployed and we will analyze, scrutinize, and make you explain every detail of your life while we consider your potential worth to our organization" …
Although the question that you were asked may have been insulting, it was most certainly not illegal. Employers have the right to ask whatever question(s) they may want  to ask, within the legal limits of the law. For example, an employer, in some states, may not be permitted to ask you "Can you drive?" or "Do you have a car?" but may be permitted to ask "Do you have a reliable means of transportation". What's the difference? The first two questions put an employer at risk for appearing to discriminate against you. It may be that you have a seizure condition that prevents you from driving. Or, it could be that you can not afford to buy a car because you just graduated from college and spent all of your money on tuition. Does either one of these situations make you a less reliable employee? No, of course not. Whether the interrogation about your research background was truly necessary to determine if you are a good fit for the position is something that I can not comment on.
In your defense, I would agree that this is probably not the company that you want to work for. As a career consultant, my experience has shown that if you are uncomfortable with them now, at the interview, chances are that you will probably be uncomfortable with them at a later point in your career. This is not a "match made in heaven". I suspect that the disappointment you are feeling stems from the fact that you were helpless. The job search process can be disappointing, demoralizing, and, at times, downright insulting. The culture and values of a company are usually exposed during an interview. My advice is to find a company that will appreciate your research expertise for the asset that it is.
Want to share your healthcare career experiences? Email [email protected] 
PharmPsych Careers is the only job board for healthcare professionals that focuses on profiling your skills. Our Experts create portfolios that highlight their expertise and skills. Become a PharmPsycher today by creating your #FREE account.
The PharmPsych Network provides unique services for professionals in the fields of health and education. Let us help you communicate more effectively with your audience. Learn more at

PharmPsych.NET […]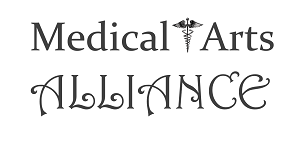 Are you consulting effectively? Medical Arts Alliance provides effective Pharmacy Consulting services to Long Term Care facilities. Our quality consulting yields thorough results.