Jan 5 2015 in FREE PHARMACY LAW CASE STUDIES by Vladimire Herard, M.S.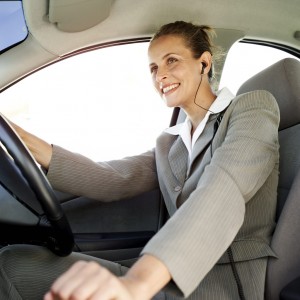 Patients are better served in a traditional, brick-and-mortar walk-in setting in which they interact with pharmacists at a healthy, deliberate pace and families pay attention to the details of a prescription, including its dosage, as an accidental drug-related death lawsuit stemming from service in a Florida Walgreens drive-thru Feb. 14, 2008 teaches.
The Florida court case centers upon the high risk for pharmaceutical error and ensuing malpractice surrounding the use of drive-through, pick-up windows at pharmacies.
Researchers argue that, while the drive-through, pick-up windows afford patients the convenience of not having to wait in line to pick up their prescriptions, they also expose them to the danger of rushing the work of pharmacists and pharmacy technicians and the resulting potential for mistakes.
In the court case, Terry Paul Smith, a patient, visited a Walgreens pharmacy in Florida, using a drive-through pick-up window. Smith needed pain pills that would not make him sleepy on the job. He was prescribed methadone.
The error lay in the dosage. Smith was only required to take eight pills per day. Instead, the instructions advised him to take the pills on an "as needed" basis.
Based on those instructions, within the next 36 hours, Smith took 22 pills. He suddenly died as a consequence.
On that particular day, the Walgreens branch in Florida filled 400 prescriptions alone. The expectation to deliver service quickly apparently drove the pharmacists and pharmacy technicians to commit errors and led to Smith's death.
Smith's family and Walgreens agreed on a confidential settlement.
Researchers in the court case caution members of the public to be careful with prescriptions, to ask questions to pharmacists and pharmacy technicians and double check on the directions for dosage and use. If harmed by a pharmaceutical error, patients should contact their attorneys immediately, they say.
(NOTE: As a regular feature, PharmPsych.com/Courses is offering up summaries of pharmacy malpractice court cases. Each summary will detail the narrative for the suit, the reasons, outcomes, financial compensation and settlements involved. The summaries will also discuss the lessons learned by medical professionals.)
Found an error in this article? Please contact us!
Last updated December 2014
PharmPsych Courses provides both live and online MPJE /Pharmacy Law Preparation for individuals, schools, and employers. Our courses cover most states, nationwide, and are backed with our Pass Guarantee. Create an account now and get started with a #FREE trial.
The PharmPsych Network provides unique services for professionals in the fields of health and education. Let us help you communicate more effectively with your audience. Learn more at

PharmPsych.NET […]