Apr 28 2015 in Electronic Health Records News, Electronic Prescribing News by pharmpsych
Workflow, Controlled Substances, Allergies Among Six Electronic Prescribing Hurdles Facing Doctors
In large part due to Medicare penalties for not doing so, the practice of electronic prescribing is growing rapidly in pharmacies nationwide.
By late 2011, over 50 percent of office prescribers distributed 36 percent of all medical prescriptions electronically to pharmacies and mail-order houses and more than 90 percent of local pharmacies had access online. Nonetheless, the increase in e-prescribing is fraught with difficulties. Pharmacists confront a variety of issues that may pose problems for them. However, if they are mindful of these problems and their causes, pharmacists will be well on their way to ensuring they don't affect their practices.
Meanwhile two major problems in the past have been alleviated: pharmacists can now prescribe electronically to mail-order houses and pharmacists no longer ignore the practice of e-prescribing.
That leaves six major challenges facing pharmacists with e-prescriptions. They include the following:
A lack of coordination of workflow in the doctor's office;
The number and complexity of laws and regulations surrounding controlled substances that must be prescribed;
The difficulties and technical glitches resulting from prescription renewals;
Lack of meaningful information about the patient's allergies or clashes among his or her current medications to empower pharmacists to decide what is best to prescribe;
Lack of formulary data or meaningful information about formularies, and;
Lack of information or meaningful information about a patient's medications and its history.
Workflow Coordination Suffers
Most doctors have begun the habit of e-prescribing sufficiently to keep from being penalized for failing to do so and to prove that they are making gainful use of their electronic health records (EHRs). Still, experts say, many have not made e-prescribing a part of their daily routine and do not work into the scripts they write.
Some physicians are encountering difficulty with e-prescribing because the ancillary health support staff have not played their roles in the system. Many of the nurses or medical assistants often don't enter medical lists for patients into the computer databases, especially for patients who have not seen the doctor after he or she started e-prescribing. Sometimes, they do not ask patients about their pharmacies of choice and input this data in the system.
A study published in 2011 in the Journal of the American Medical Informatics Association (JAMIA) found pharmacies face problems in keeping comprehensive medical lists after the implementation of their electronic prescribing systems.
Allied health staff must enter the information by hand. Since some doctors have not kept up their medication lists, these support staff must examine the lists and obtain and verify missing data with patients.
E-Prescribing Software Determines Quality
When using e-prescribing in their EHRs, doctors may be fortunate to find the insurance and demographic information for patients to be present in the system. However, if the physician uses software not part of a larger medical computer system, much of this data must be inputted by hand, an unenviable task.
Doctors who don't make consistent use of e-prescribing will face a problematic, dual workflow when they travel back and forth from electronic prescribing to paper.
They can enhance their workflow processes if they customize their favorite software features for medications in their e-prescribing system. The fact that most doctors may prescribe a core number of medications much of the time helps, saving energy and time and making the overall routine efficient.
Controlled Substances: Unsupportive Software Vendors, Laws
As of 2010, the Drug Enforcement Administration released a new rule titled Electronic Prescriptions for Controlled Substances (EPCS) enabling e-prescribing of controlled substances.
Despite this, the regulation has not eliminated the problems that come with prescribing controlled substances. Only a handful of doctors write e-scripts for controlled substances and, experts say, this is to due to unsupportive software contractors and laws restricting controlled substances in most states.
Surescripts, a national e-prescribing network, states that EPCS is illegal in many states. In others, doctors are allowed to prescribe some or most controlled substances, however, they render the process so difficult that most physicians won't attempt it.
Additionally, Surescripts demands that software vendors get certified for EPCS. They must also obtain an audit from the vendor and provide "2-factor authentication" before signing an electronic prescription for a controlled substances. Still, not all contractors and doctors have gone through this process.
One doctor in Georgia once complained that his lack of authorization to do EPCS cuts into his workflow as he can't fax prescription but must use special paper, which he does not consider to be safe. Another physician in West Virginia who say that individuals looking for illegal drugs have pretended to be his office staff to call pharmacies for these substances.
Renewals Without Workflow or Solid Communication
Some doctors with extensive e-prescribing experience can write new prescriptions as quickly on paper as they do electronically. These physicians never complain about electronic prescriptions as slowing them down. In fact, they view electronic renewals as time-saving, particularly for patients with several medicines, an JAMIA article reports.
However, e-prescribing does not work if doctors and pharmacies do not communicate well or their offices have not created a workflow for renewals. This may be why, Surescripts says, the number of electronic refills is only 20 percent the number of new electronic prescriptions.
Nothing in a Surescripts system alerts a doctor he has to reply to a pharmacy requesting a renewal online. If a doctor does not respond within a set amount of time, the pharmacist may call or fax the office again, which leads to a second workflow the office must answer to on paper.
Doctors complain about receiving these second or multiple requests in their offices.  They may compound the problem by issuing a new prescription in response to a new refill request. Meanwhile, the renewal request goes unfilled, experts say.
Modern electronic prescribing systems incorporate data that enable pharmacists and doctors to make decisions about what to prescribe patients such as drug allergies or drug interactions.
Some doctors say that they are not notified by their EHRs when a medication they are about to prescribe may run counter to a patient's allergies or medicinal history.  Instead, their e-prescribing system provides this information but much of the information is insignificant and they end up turning off that feature of the process.
Incomplete or Unreliable Formularies
By late 2011, Surescripts reports that electronic replies to e-prescribers requesting prescription benefits rose 87 percent against 2010, and 66 percent of the time, responses were supplied during patient visits. Still, doctors complain about the formularies they access via Surescripts.
A physician survey released in May 2011 found formulary data available for 50 to 80 percent of patients. However, the data was sometimes out of date or meaningless. Physicians wanted more information on patients co-payments and whether medications require permission from patients' healthcare regimen.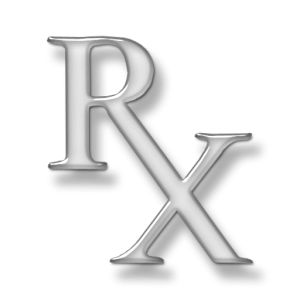 PharmPsych has partnered with MD Toolbox to provide Electronic Prescribing at a discounted rate! Users get the benefits of dual membership in both PharmPsych and MD Toolbox, along with a 20% discount on MD Toolbox Electronic Prescribing software, complete with Controlled Substance(s) prescribing. Ready to get started?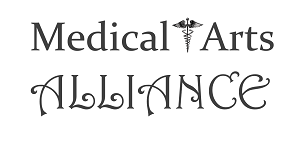 Are you consulting effectively? Medical Arts Alliance provides effective Pharmacy Consulting services to Long Term Care facilities. Our quality consulting yields thorough results.