Dec 24 2014 in Electronic Health Records News, Electronic Prescribing News by Vladimire Herard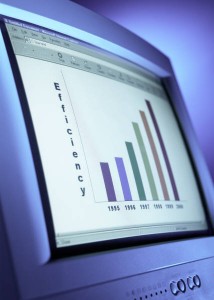 Electronic prescribing at primary healthcare facilities is found to decrease medical costs, increase worksite staff morale and render technological systems more efficient, researchers and author of a study of five such organizations in the Annals of Family Medicine publication found.
Most physicians who establish e-prescribing in their facilities do not make meaningful use of such systems and the factors to success in using e-prescribing are unknown. The study was aimed at finding examples of effective execution and use of techniques in e-prescribing.
To carry out this objective, researchers undertook a multi-method, qualitative case study of five model ambulatory primary care practices labeled as "exemplars of effective e-prescribing." This made the facility leaders experts in e-prescribing.
Institutional review boards, also known as IRBs, at the University of Doctoral Medicine in New Jersey, the Robert Johnson Medical School, the RAND Corporation and the University of California at Los Angeles authorized the study.
Prime study activity consisted of in-depth interviews and observations of prescription-related workflow at each medical site.
Researchers found that, at each of the five healthcare sites, leaders and managers needed to transform their systems and processes in order to make their e-prescribing practices successful.
Medical practitioners at the sites informed researchers of their exhaustive attempts to re-design their work procedures to benefit from their e-prescribing capacities and to establish e-prescribing protocols, making for even distribution of prescription-related labor throughout each facility.
The facilities, researchers learned, had tremendous support systems for e-prescribing use, including local physician mentors and leaders, ongoing training and onsite technical support.
Still, their e-prescribing efforts were beset with problems. These hurdles included difficulty coordinating new work processes with pharmacies and ineffective health information exchange that warranted fine-tuning or improvements to guarantee that patient medical data was complete.
Background
Prescription medication is among the most commonly used form of treatment in primary care settings and the prescribing process is key to the re-design of healthcare delivery efforts.
From the outset, healthcare facilities sought to transform prescribing using electronic prescribing as a first step for all medical specialties.
While 234,000 physicians nationwide have turned to e-prescribing over the past ten years, many still resort to handwritten prescriptions for their patients.
The American Recovery and Reinvestment Act of 2009 (ARRA) launched a new initiative to promote the use of electronic health record systems, also known as EHR.
The law's definition of "meaningful use" includes directives that prescribers send 40 percent of prescriptions electronically using certified EHR technology to qualify for government benefit payments.
While government programs are apt to boost the usage of e-prescribing, research shows that many are likely to not achieve the "meaningful use" requirements of the law.
Primary care facilities must adopt new approaches to e-prescribing if they are to comply with federal guidelines for the practice and to earn participation in government programs enabling them to do so.
Past research tracked some of the difficulties faced by primary care settings who have implemented e-prescribing practices and processes. These challenges include unrealistic expectations by users, a lack of technical support and inadequate functionality in their technical infrastructures.
Some of these problems slowed use of e-prescribing while others have abandon the practice altogether or assigned lower-level medical staff to implement it, thus severely limiting its power to change prescription decisions.
Still, some e-prescribers have found ways to revolutionize their procedures, making use of technologies and applying lessons learned from other facilities.
Methodology
Researchers in the study executed a comparative case study among five primary care settings using a variety of resources.
The most effective strategies were singled out at each site and then compared with other sites in the study to determine generalizable lessons. Sites were paired with an Expert Advisory Committee (EAC), which are made up of executives whose groups have taken part in e-prescribing implementation initiatives. (Please consult Supplemental Table 1 at http://www.annfammed.org/cgi/content/full/9/5/392/DC1).
To start, EAC members described practices that delivered a high number of their prescriptions electronically and had developed the newest implementation procedures.
Secondly, researchers isolated members of that group to guarantee that safety net settings, medical practices of a variety of sizes, e-prescribing strategies using a full EHR adoption and standalone e-prescribing programs were all included in the study mix.
A questionnaire was used to make sure that all e-prescribing activity met the requirements of the researchers' sample. (Please consult their Supplemental Appendix, available at http://www.annfammed.org/cgi/content/full/9/5/392/DC1).
Between March 2009 and May 2009, researchers performed three-day site visits at each medical facility to include in-depth interviews with healthcare practitioners and eyewitness observations of facility culture and prescribing activity.
At the visits, researchers compared notes with the practitioners to ensure their data was accurate. All interview records, field notes and responses to the questionnaire were entered into the ATLAS.ti software (ATLAS.ti Scientific Software Development GmbH, Berlin, Germany) for coding and analysis.
Researchers began to code their data in three steps. First, they used a codebook to code information from one facility and to develop comprehension of code definitions and use.
Later, the study's authors coded data from a second facility independently and all gaps were mitigated via group consensus, enhancing coding definitions where needed.
The remainder of the data was coded independently by two study authors and gaps were addressed by consensus. Reports of the codes were developed and examined using a grounded theory approach to root out common themes and choose representative sections of the text.
General Site Characteristics
Each of the primary care sites studied were ambulatory ones of a wide array of sizes and organizational types.
Three sites used an e-prescribing system that was incorporated into an EHR while two sites used a standalone e-prescribing system. All sites had meaningful on-site technological resources to complement vendor software and hardware services.
Use of e-prescribing went through three stages: planning, implementation and use. Meaningful use of e-prescribing in these practices proceeded through 3 phases: planning, implementation, and use. Most of the strategies connected with successful use of e-prescribing were deemed important in all three stages.
Technical assistance and planning groups worked with sites before the e-prescribing transformations were established to fully grasp the nature and functionality of the pre-existing workflow processes and how these could be influenced by e-prescribing.
Site-Specific Qualities
Re-designing the workflow processes of a healthcare setting meant harmonization of the manner in which e-prescribing activity is documented. Planning teams created protocols allowing for standardized management of prescription renewals by nonphysician members.
One site, for example, had protocols that influenced its care management system in terms of ensuring follow-up for chronically ill patients. Once the e-prescribing practices were established, staff with new tasks reported experiencing greater job satisfaction and professionalism.
One other site created a central office in which pharmacy technicians managed renewals. They reported feeling empowered and professionalized while the doctors felt they could devote their time to what they were originally assigned to do — make medical decisions.
Planning among the exemplar facilities meant daily communications with pharmacists and patients to break in the new e-prescribing procedures.
Some facilities created written explanations for how e-prescribing influenced work processes and used these as references when working with patients and pharmacies.
Another facility provided prescription-sized handouts for patients to explain the advantages of e-prescribing to the patient on one hand and to provide information to pharmacists regarding where to find electronically delivered prescriptions on the other hand. (Please consult Supplemental Figure 1 at  http://www.annfammed.org/cgi/content/full/9/5/392).
Three of the facilities had a clearly defined physician champion or leader who led all key planning activity and laid out primary goals for using e-prescribing technology.
The champions improved implementation success with their understanding of practice needs, problem-solving skills, and roles as opinion leaders. In the two sites without a physician champion, e-prescribing support came from facility leaders.
At both, e-prescribing was viewed as a good business decision and supported by the larger medical groups, which provided the needed planning and technical assistance.
Four of the sites had technical support departments dedicated to training and implementation. The remaining site outsourced their e-prescribing leadership and management.
Technical Support
With all of the medical sites, technical support meant providing real-time solutions for problems in implementation, such as fixing automated drug interaction alerts to match system sensitivity with the user's level of understanding.
Technical support was key to helping the facilities invent strategies to put medication lists and drug dictionaries to optimal use. No facility lacked technical support throughout the implementation phases.
This included expertise for hardware and software support. For sites linked to larger organizations, staff had access to help-desk support as well as regular on-site visits from technical staff.
Training
Establishing e-prescribing in each facility meant providing training and education to explain the reasoning behind the new procedure. The advantages of e-prescribing and realistic expectations were emphasized.
Training meant hands-on exercises and access to software before execution. Facility members were taught new work processes, such as standards for inputting text.
"Super users" were designated to receive more training than other members of the healthcare staff and provided more access to program features. They were then able to assist with implementation by immediately dealing with the frustrations of new users, troubleshooting and helping stop interruptions in workflow that may lead to disapproving of technology.
Their tasks included locating templates, setting up preferences or fixing printers. Some medical champions were considered super users.
One such person set up templates for commonly used prescriptions, empowering users to click on appropriate instructions instead of inputting them each time.
As a result, super users were instrumental in bridging the gap between clinical staff and technical support staff, which was pivotal to successful implementation to e-prescribing procedures in each medical facility.
Post-Implementation Stages
After implementation their e-prescribing programs and processes, medical sites continued to discuss the difficulties they faced. A user group was created to share strategies for finding medicines in the system and for tailoring it to user needs.
At one facility, doctors worked as physician champions or super users to create numerous "favorites" lists for each specific patient type.
In all sites, e-prescribers were not confident about formulary, benefit and medical history data in their systems and those obtained through information exchange.
Although certified e-prescribing systems can conduct transactions to check patients' insurance coverage, retrieve medicine history based on drug claims and match prescriptions to formulary and benefit information for a patient's insurance policy, all sites found difficulty using their data.
Such a lack of confidence reduced the potential for using e-prescribing to offer cheaper medicines to patients.
They also expressed dissatisfaction in the completeness of patient-specific data in e-prescribing systems and developed parallel systems for collecting and keeping drug history data, hampering work efficiencies.
Facilities also confronted the receipt of prescription renewal requests by fax, even though the original prescription was sent electronically. This category of receipt meant staff had to manually input faxed requests into their system.
While these facilities tried to share information about these e-renewal problems with pharmacies and patients, pharmacies, they said, seemed unaware or ignorant of the problem.
Such problems persist despite use of the Surescripts routing network to accept e-refill requests. Some members said pharmacies would rather trust their own systems than the Surescripts databases. This meant data discrepancies that changed e-prescriptions to faxed prescriptions.
Medical program changes calling for the use of security forms with handwritten signatures for certain drugs added to the challenges for these facilities because all such prescriptions had to be manually inputted into the computer systems to ensure complete patient records.
Some sites also found difficulty in sending e-prescribing to mail order pharmacies or Veterans Administration pharmacies. Technical challenges led to the development of systemic alternatives.
SOURCE: Jesse C. Crosson, PhD, Rebecca S. Etz, PhD, Shinyi Wu, PhD, Susan G. Straus, PhD, David Eisenman, MD, MSHS, Douglas S. Bell, MD, PhD. "Meaningful Use of Electronic Prescribing in 5 Exemplar Primary Care Practices," Annals of Family Medicine. 2011; 9 (5); pages 392-397.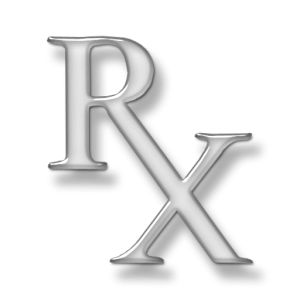 PharmPsych has partnered with MD Toolbox to provide Electronic Prescribing at a discounted rate! Users get the benefits of dual membership in both PharmPsych and MD Toolbox, along with a 20% discount on MD Toolbox Electronic Prescribing software, complete with Controlled Substance(s) prescribing. Ready to get started?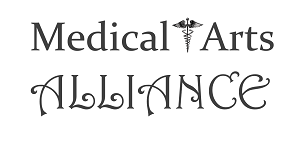 Are you consulting effectively? Medical Arts Alliance provides effective Pharmacy Consulting services to Long Term Care facilities. Our quality consulting yields thorough results.