Apr 26 2015 in Electronic Health Records News, Electronic Prescribing News by pharmpsych
Governor Cuomo Signs Law Postponing New York Electronic Prescribing Mandate For Another Year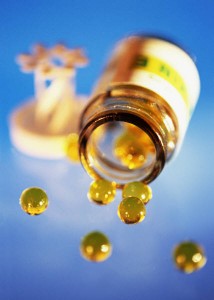 Removing all doubt that doctor's offices around New York State would not be caught by an e-prescribing mandate, New York Gov. Andrew Cuomo signed a law that would postponing the requirement to file all prescriptions electronically for another year.
As of March 13, Cuomo signed an amendment to the Public Health Law and the Education Law that would postpone the mandate from an original March 27, 2015 to March 27, 2016.
Physicians across the state faced down anxiety of having to technologically prepare to begin electronically prescriptions, including controlled substances, despite the financial or resource limitations of their offices or practices.
In the weeks leading up to the governor's signature, the bill successfully passed the New York State Senate and then the state general assembly.
New York was not the only state addressing the matter of e-prescribing. Minnesota passed an electronic prescribing mandate that took effect in 2011 and other states were eying the governor's actions and that of state regulatory bodies, especially since the state adopted an e-prescribing law in 2012.
The state assembly passed the law to end the practice of prescribing controlled substances to patients who solicit doctors' offices for them. As of 2013, New York doctors have gone to a database before prescribing these drugs.
With the e-prescribing portion of the law, physicians use electronic health records (EHRs) or stand-alone e-prescribers certified by the Drug Enforcement Administration (DEA). Experts identified the lack of DEA certifications for e-prescribing software as one reason for the postponement of the mandate.
Surescripts, the nation's biggest e-prescribing network, reports that EHRs used by more than half of the state's doctors have DEA-approved versions. However, not all of the physicians have executed the most up-to-date versions.
Only 12 percent of New York State providers ― 6,000 out of nearly 49,000 ― are capable of e-prescribing controlled substances (EPCS). This is twice the national average but does not cover 88 percent of doctors who must be on board with the mandate next now that the bill is passed.
Meanwhile, Surescripts also reports that 65 percent of New York state pharmacies are ready for EPCS. About 96 percent of New York providers who prescribe drugs did this electronically as of Feb. 1. That's a gigantic jump from the 70 percent of providers who electronically prescribed in September so the law has an impact. If physicians don't begin e-prescribing by next year, they will use their privileges to prescribe in the state after March 27, 2016.
The PharmPsych Network provides unique services for professionals in the fields of health and education. Let us help you communicate more effectively with your audience. Learn more at

PharmPsych.NET […]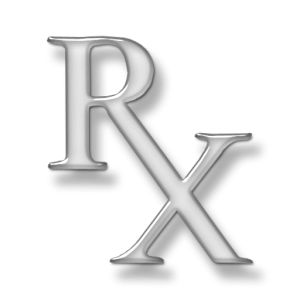 PharmPsych has partnered with MD Toolbox to provide Electronic Prescribing at a discounted rate! Users get the benefits of dual membership in both PharmPsych and MD Toolbox, along with a 20% discount on MD Toolbox Electronic Prescribing software, complete with Controlled Substance(s) prescribing. Ready to get started?