Apr 26 2015 in Electronic Health Records News, Electronic Prescribing News by pharmpsych
E-Prescribing May Lead To Litigation Risks For Doctors With Old Data, Lengthy Audits, Delays In Care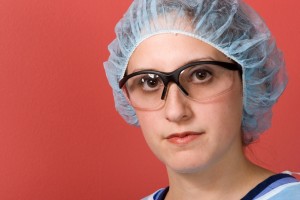 Through no fault of their own, electronic prescribing may subject doctors to the risk of lawsuits because of outdated information about medication safety, history and quality, the time-consuming audits they must undergo by law and the delays in health care for patients.
After years of gradual growth, electronic prescribing is a part of physician's regular activity. However, the problems plaguing the practice may create serious ones for doctors and their patients, including increased medical liability on the part of the former.
Surescripts, one of the country's biggest electronic prescribing networks, reports that more than half of all prescriptions underwent this process in 2013. E-prescribing is considered among the most efficient, accountable and transparent means of tracking and documenting patient medications and is continuing to grow as a practice. Benefits translate well to care providers, patients and the field of medicine.
Still, the current e-prescribing apparatus needs improvement to avoid delays in the availability of new medications and lack of access by physicians to the latest drug data, including drug interactions and patient allergies.
Much of the drug data that physicians use for electronic prescribing stems from drug compendia, which are catalogs that are commercially managed. The drug data industry is run by four main vendors: First Data, Medi-Span, Elsevier and Cerner Multum. Their content includes information about drugs, dosage, packaging and patient education materials.
Additionally, data is about drug interactions, clinical references and warnings. The U.S. Food and Drug Administration (FDA) oversees the National Drug Code, which is designated for all medications for patients in the country. The NDC code is the product identification data used in electronic prescribing.
As a result of imperfections in the e-prescribing process, physicians' electronic prescribing activity and patient care may be impacted by a six-month delay between approval of medications by the FDA, the publication of new drug data, updates on drug interactions and allergies and access to the data to several electronic health records.
Publishers of the compendia release the information as soon as they get it. However, the data has to be provided to the EHR vendors and they, in turn, must supply these updates to their EHR customers. The vendors may get their information periodically. This could means the use of a cloud service, downloading the updates and mailing CD-ROMs.
Impacts On Patient Care
By law, doctors are not allowed to use their e-prescribing systems in their EHRs to prescribe drug not found in the compendia. Drugs cannot be ordered through electronic prescribing without NDC codes.
Additionally, the data doctors are using to inform their prescribing decisions on such issues as drug interaction, may be six months old because of the federal drug approval process and information distribution system nationwide.
As a result, for instance, a new form of treatment may not be obtained or prescribed through an EHR's e-prescribing system without appearance in the drug compendia.
Proposed regulations from the U.S. Department of Health and Human Services may make matters worse. The Voluntary 2015 Edition Electronic Health Record Certification Criteria, presenting a new timeline and new certification for meeting meaningful use, contains a change to track user replies to e-prescribing warnings for drug interactions and allergies.
This would result in extensive auditing of physician responses to these interactions and subject them to quality tracking as well as questions on medical care.
Consequently, six-month-old information on drug interactions and allergies may be affect the medical attention, care and prescription of new treatments that doctors must provide their patients, raising a serious patient safety and security issue. Many doctors are not aware of this.
Solutions
The faulty drug compendia may reflect a lack of sensitivity or understanding by the government and the EHR industry to a grave patient safety issue.
Still, the responsibility of keeping patient medical records up-to-date and reliable falls on the shoulders of doctors under the security and professional standards of the Health Insurance Portability and Accountability (HIPAA).
Physicians cannot solve the problem but they can manage and address it. Their offices must keep contact with their EHR vendors and investigate how up-to-date the drug compendia are. Additionally, doctors should inquire as to what a contractor is doing to diminish the delay between drug updates.
Doctors are also asked to contact the government agencies regulating e-prescribing and EHR such as the Centers for Medicare and Medicaid Services and the Office of the National Coordinator for Health Information Technology to raise the issue and resolve a problem that could be broached by solutions by EHR software vendors.
If not, aside from keeping patients away from new drugs and therapies, healthcare providers will continue to face liability.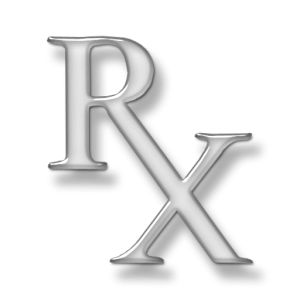 PharmPsych has partnered with MD Toolbox to provide Electronic Prescribing at a discounted rate! Users get the benefits of dual membership in both PharmPsych and MD Toolbox, along with a 20% discount on MD Toolbox Electronic Prescribing software, complete with Controlled Substance(s) prescribing. Ready to get started?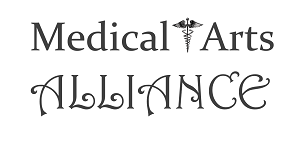 Are you consulting effectively? Medical Arts Alliance provides effective Pharmacy Consulting services to Long Term Care facilities. Our quality consulting yields thorough results.