Dec 24 2014 in Electronic Health Records News, Electronic Prescribing News by Vladimire Herard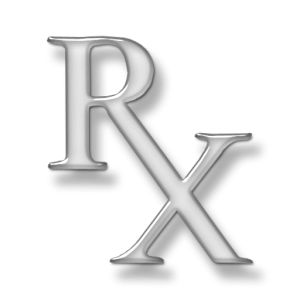 Checking the dosage and height and weight are among the different ways that pharmacists, medical facilities and software vendors can safeguard against medical errors in electronic prescribing, a Canadian case study finds.
In the case study, which appeared as an article titled "Electronic prescribing vulnerabilities" in July 31, 2010 in the ISMP Medication Safety Alert! Acute Care Edition, a patient's height and weight were erroneously transposed into an electronic chemotherapy prescribing system.
Using the e-prescribing system in Canada, a doctor placed a new order for panitumumab (VECTIBIX), which was to be administered in the veins every three weeks to a patient with colorectal cancer. The dose was 6 mg/kg every two weeks but the patient took part in a trial with a protocol calling for dosages of 9 mg/kg every three weeks.
The doctor mistakenly transposed the patient's height and weight; the height in centimeters was entered as the weight and the weight in kilograms was entered as the height.
Consequently, the patient obtained about 650 mg more of the drug than planned for the first dose. The mistake was caught before the second dose was administered and the patient received the second and third dose of panitumumab.
After the third dose, the patient was hospitalized for pulmonary embolism and died days later. The death was caused by panitumumab but it is unclear if the excessive first dosage may have been responsible.
Researchers attribute the patient's death to the following factors:
The drug and other such agents are dosed by weight where most chemotherapy medicines are dosed by body surface area or BSA of the patient. In this case, the e-prescribing system calculated the patient's BSA, which takes in both height and weight. The patient's BSA was within the correct range though it was not needed to determine dosage.

The patient obtained a greater dosage of panitumumab as part of a trial. Thus, the mistaken dose may have been connected with the trial's protocol and was not probed as a result.

The e-prescribing system notifies prescribers when an inputted height and/or weight are out of range. Still, it is difficult to tell the height and weight alerts apart and the e-prescribing system does not ask the prescriber to pay the alert heed or seek to override it.
Warnings about height and weight appear only at the start of the e-prescribing process. Pharmacists and nursing staff must review patient qualities such as height and weight when double-checking dosage. In this case, the mistake was not caught because only the BSA was seen and thought to be within range, not the individual entries.
Medical practitioners overall measure in inches and pounds, not in centimeters and kilograms, despite industry support for the metric system in healthcare. As a result, the mistaken height and weight entries were not made to correspond to a height of 3.5 feet and a weight of almost 400 pounds.
E-prescribing systems can provide assurance of life and health safety and security during the process, especially for sensitive and delicate treatments used for cancer. Still, their use may lull healthcare providers into a false sense of security. With alert fatigue, distractions, multitasking and other imperfect workplace conditions, proper use of these alerts will not guarantee that an alert will be read, comprehended and executed properly.
Additionally, other incidents occur to compromise e-prescribing efforts. They include typos in entering numbers, the use of outdated or rounded-off weights and heights and measuring of patient weights in pounds rather than in kilograms and height in feet instead of meters.
The facility in question has since put in place changes to its e-prescribing system, including setting minimum and maximum doses for trial protocols for panitumumab and drugs in a similar class with a view towards improving detection of this type of mistake.
It also worked with the e-prescribing software vendor to improve the use of height and weight information.
Changes also include newer height and weight tables with warnings for high and low values based on a patient's age; display of height and weight in metric and imperial measuring units; and automatic calculation and display of BMI with an alert if it surpasses 50.
Furthermore, researchers ask that medical practitioners and software vendors take the following extra steps to improve effectiveness and ensure safety. In this realm, healthcare providers must do as follows:
Share this case study with members of a cancer treatment team and review the potential for error in a similar event for their medical facility;

Set protocol-based maximum doses in the pharmacy and e-prescribing system requiring practitioners to override an alert;

Supervise the pharmacy and e-prescribing system to reduce the number of alerts;

Examine the vulnerabilities in some procedures used for medications;

Create a team including direct care staff to detect any double checks and areas for improvement, and;

Perform a failure mode and effects analysis on the use of a medical facility's e-prescribing system and use its findings to improve safety and error detection.

Software vendors must also do as follows:

Improve the capacity of e-prescribing systems to notify healthcare providers of height and weight patterns suggesting mistaken transposition of numerical values;

Make a user-inaccessible field to show a patient's weight in pounds next to the entered kilogram weight;

Demand a repeated entry of height and weight to help detect typos and other such errors;

Establish the ability to develop software that will calculate a patient's dimensions, once height and weight data are inputted, and;

Improve e-prescribing system so that the color, font size and other typographical characteristics of the values support the appearance of importance to the information required.
The PharmPsych Network provides unique services for professionals in the fields of health and education. Let us help you communicate more effectively with your audience. Learn more at

PharmPsych.NET […]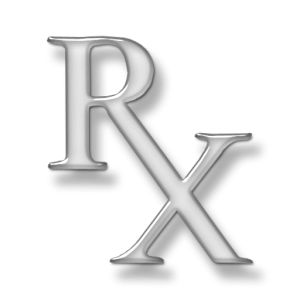 PharmPsych has partnered with MD Toolbox to provide Electronic Prescribing at a discounted rate! Users get the benefits of dual membership in both PharmPsych and MD Toolbox, along with a 20% discount on MD Toolbox Electronic Prescribing software, complete with Controlled Substance(s) prescribing. Ready to get started?